Torque Hoses & Fittings
Hydraulic Hose Repair and Sales in Adelaide
Through partnerships with leading brands around the world Torque Industries have a range of hoses and fittings for your every need.
Our relationship with Parker, the worlds largest fluid connector manufacturer, provides customers with direct access to 1,000's of parts, accessories and components. It also takes Torque Industries to the cutting edge ensuring we have access to the latest product innovations and developments. It's our global connection.
For our OEM customers we have extensive facilities and experience to provide you with made to order hose kits including any adaptors pipe work and installation you require.
Quick Couplers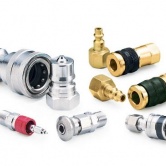 A quick connect fitting, also called a quick disconnect or quick release coupling, is a coupling used to provide a fast, make-or-break connection of fluid transfer lines. Operated by hand, quick connect fittings replace threaded or flanged connections, which require wrenches.
Rotary Unions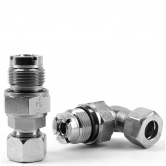 A rotary union or swivel joint is a mechanism used to transfer fluid (under pressure or vacuum) from a stationary inlet to a rotating outlet, preserving and isolating the fluid connection.
Tube Fittings and Adaptors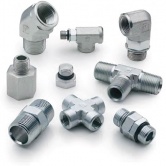 Stainless steel, brass and nickel plated you name it we can supply it. Our diverse range of fluid connector products is unmatched by any other single source supplier. With our large stock holdings available in South Australia we can provide immediate supply to meet your requirements.